We were lucky enough to be provided with a free month's supply of delicious, fresh food from our friends over at Butternut Box. They produce handmade, fresh dog food and deliver it directly to your door. Find out how much Toffee loved his new food in our Butternut Box review below.
What is Butternut Box?
Butternut Box is a handmade dog food that has been developed alongside nutritionists and importantly, approved by vets. It's handmade in the UK using fresh ingredients, that are tested on humans! This means it is very good quality and a great choice for any dog.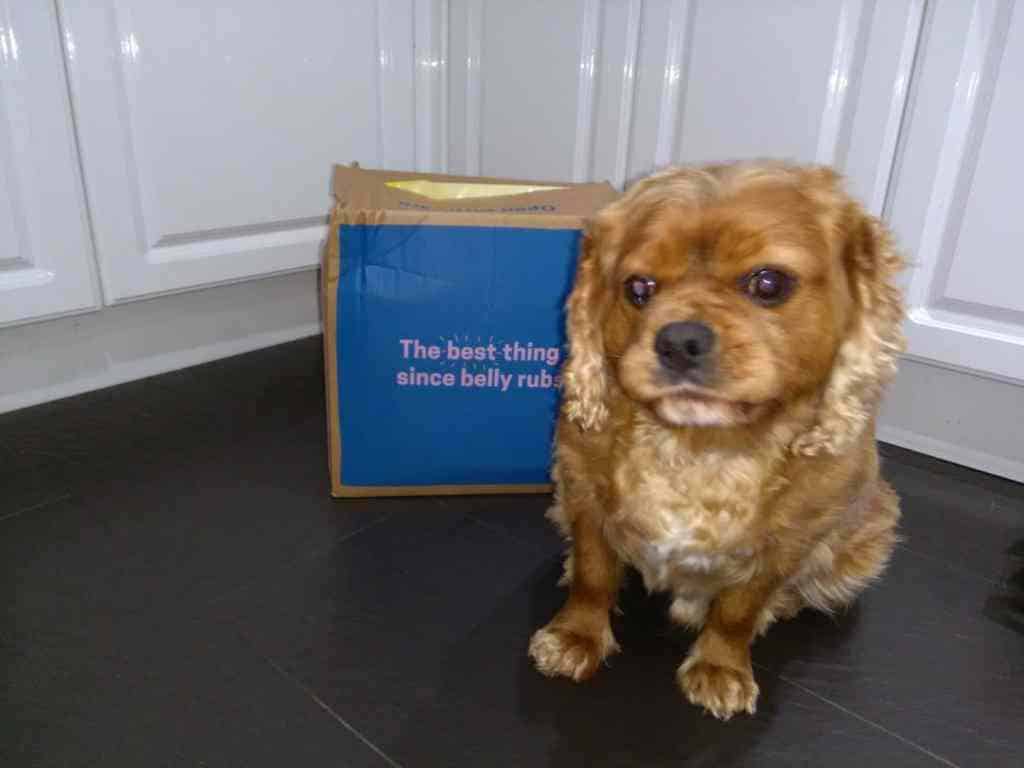 Pros
Human grade, fresh, high-quality Dog food
Perfectly portioned, calorie controlled, making it easier to maintain your dog's weight
The convenience of home delivery which avoids repeated trips to the supermarket/pet store
Cons
Some may consider a bit pricey
Requires lots of freezer space
How does it work?
When you first sign up on their website they will ask you some important questions about your Dog. It's important that you answer these questions accurately as the information will be used to provide accurate food measurements.
For us, this meant a trip to the bathroom scales to confirm what we already knew, Toffee was a little bit overweight.
I must admit, the website is very impressive, it's simple and easy to use. Once your paw pals details have been submitted you select your food options, pay, confirm delivery and that's it. The waiting game begins.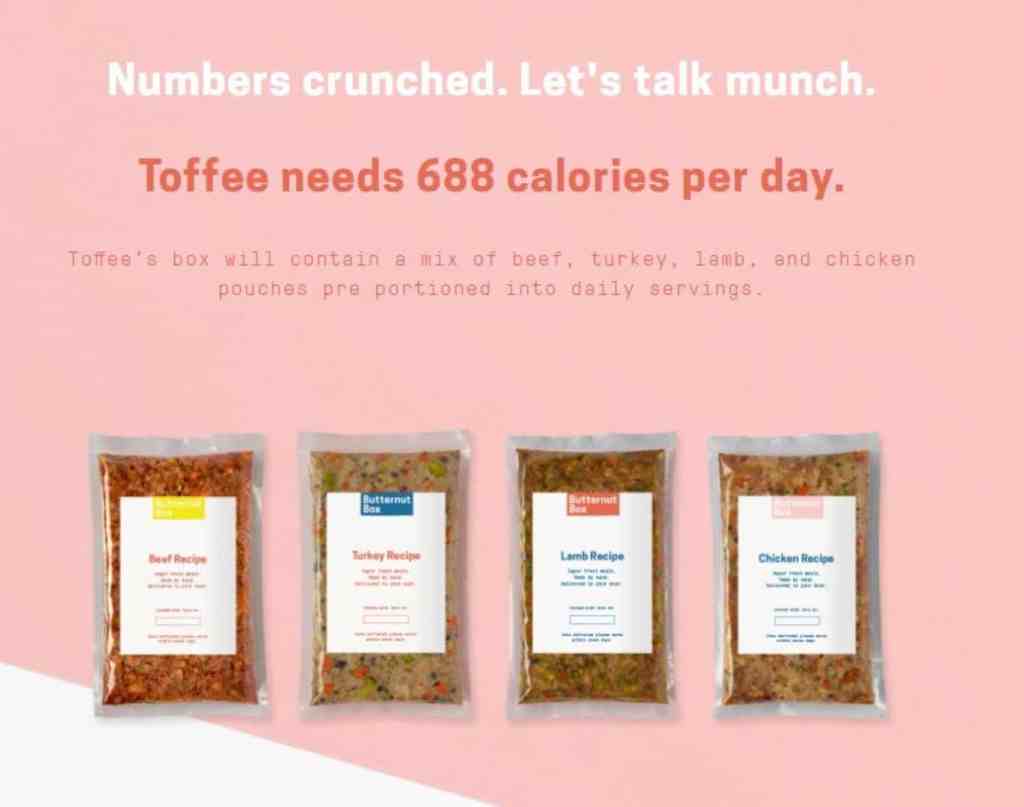 How did the box arrive?
If you're concerned that you won't be home for the delivery, don't worry, the Butternut Box can be left outside until you get back home.
The food comes in a large brown box, inside there are individual frozen portions of Dog food for each day. To ensure they remain cool they are packaged with ice blocks and insulated woolen sleeves. It's very similar to how a human recipe box such as Gousto would be delivered.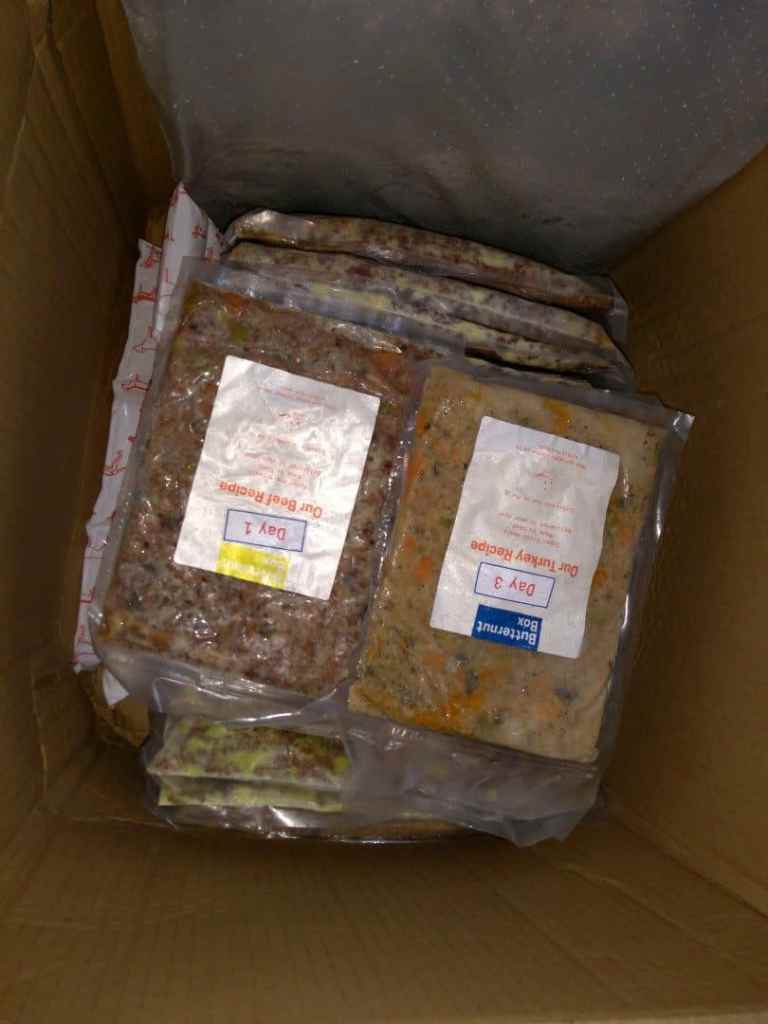 Upon opening the box I was greeted with a leaflet containing detailed information about the food, how to store it and how to transition Toffee from his existing (dry food) diet – More on this later.
There was also a nice little surprise. 2 small bags of popcorn. Initially, I thought this was some kind of special dog-friendly popcorn, but it clearly states that it is not suitable for dogs and instead was a nice gift for being such a caring dog owner – nice touch!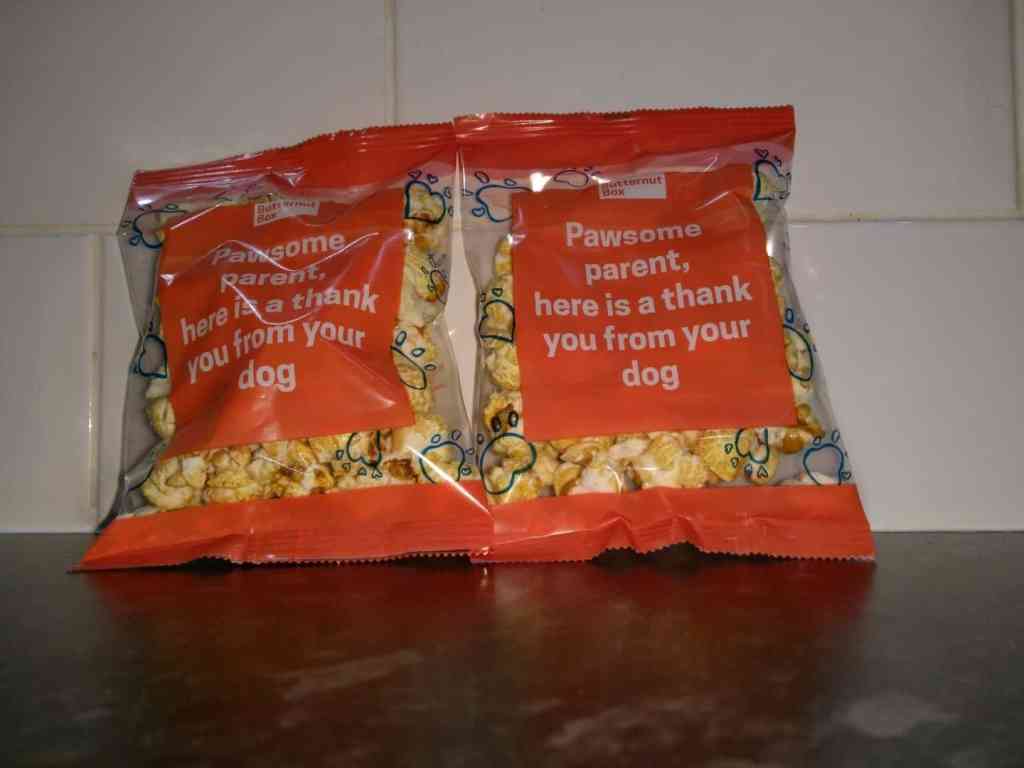 And the food…
As mentioned, each portion comes frozen and individually wrapped. They need to remain frozen until the day before use, at which point you simply pop a pack in the fridge to defrost.
While the packets are very well packaged and fairly small, this did take up 25% of my (average sized) freezer. This is probably the only real downside, but it's not really a criticism as they do warn that the food requires considerable freezer space prior to ordering, so it didn't come as a surprise.
There are a range of different delicious recipes, we had the following;
Beef, Turkey, Lamb and Chicken.
All of which lasted about a minute before being completely demolished!
How do you make the transition?
The first couple of portions are quite small as they recommend that you mix them in with your dog's existing food to make the transition as smooth as possible.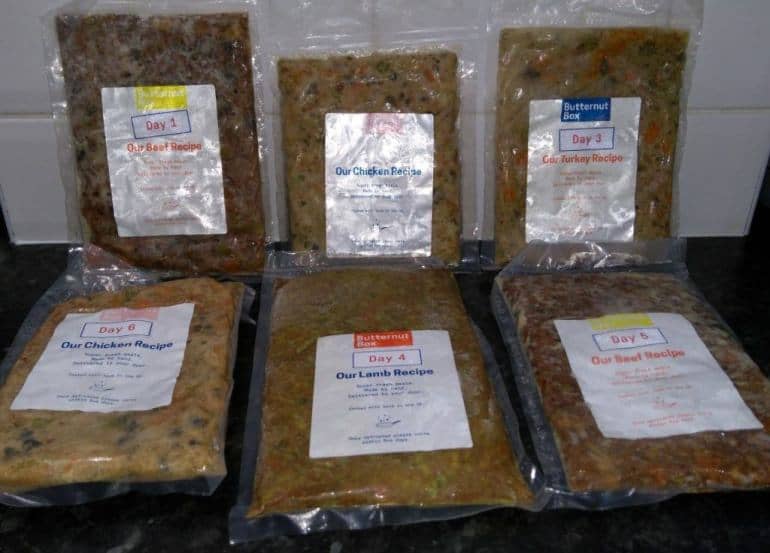 They are individually numbered and increase in size each day. The whole process is very simple to follow. After the first few portions, you stop mixing in your old dog food and simply serve a full-sized portion of Butternut Box.
A word of warning – Toffee did have an accident a couple of days of transitioning to his new diet and left a nice surprise on the floor! I'd suggest you allow some extra toilet trips for your dog in the first week of changing their food to accommodate for this.
Did Toffee like Butternut Box?
Toffee devoured every single portion we gave him. He couldn't gobble down the meals any faster. There was absolutely no doubt in anyone's mind, that Toffee absolutely loved every last mouthful of his new food.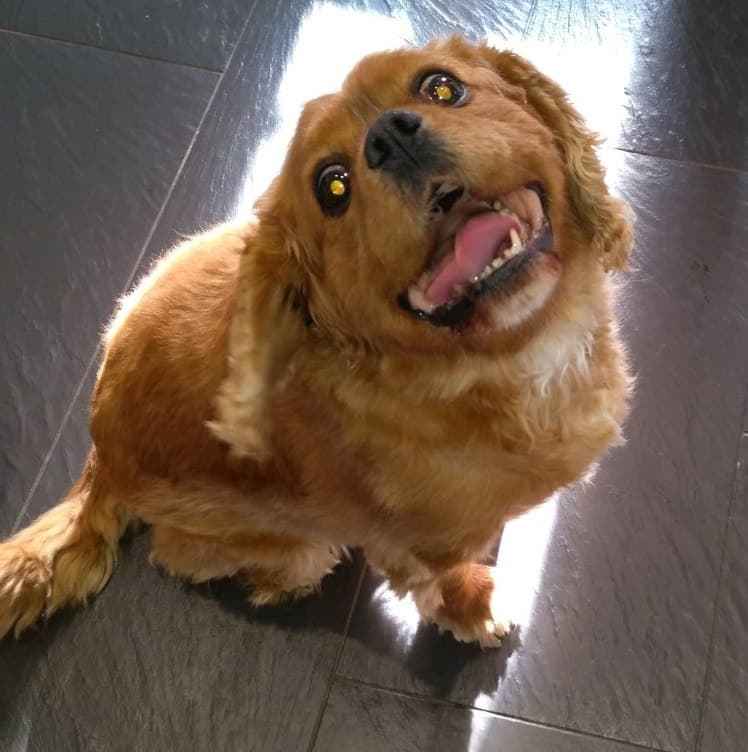 Fudge, our cat would have had some if she was given the chance.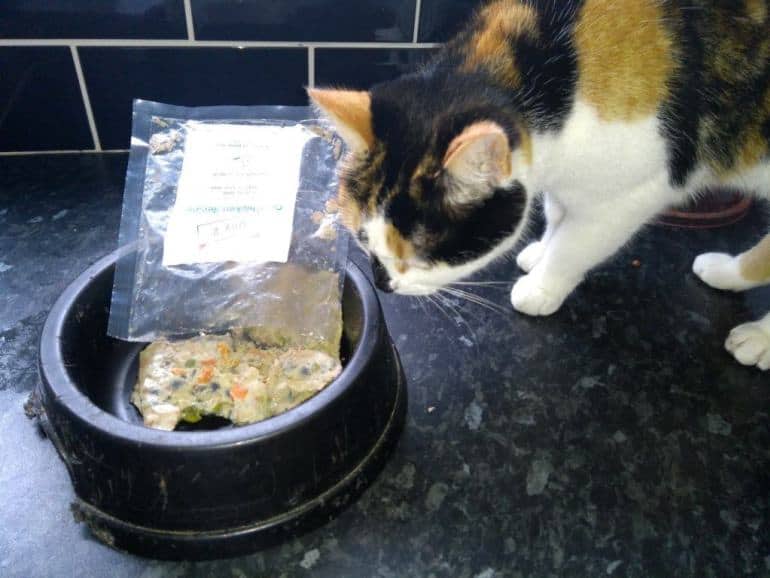 Would I recommend butternut box?
If the quality of the food you feed your Dog is important and you value your time then this could be a great choice for you and your four-legged friend.
You're getting human grade food, made with real ingredients. That's perfectly portioned, taking the guesswork out of how much food you are feeding your dog.
Coupled with the convenience of no longer requiring trips to the supermarket and need to haul heavy bags of dog food.
Butternut Box may be a little more expensive than what you may be used to paying for dog food, but if you compare the ingredients and quality of food you are getting here, coupled with the convenience of home delivery, it's a price many would consider worth paying.