This post is aimed at raising awareness of the Cavalier King Charles Spaniel Health Petition.
Explaining what it's about, who started it and how you can help encourage the Kennel Club to require mandatory medical screening for Cavalier Breeders.
It's well known that Cavalier King Charles Spaniels suffer from a range of health conditions. While some of these health conditions can't be prevented, it is hoped that through mandatory health testing others could.
Two common Spaniel health issues that medical screening could reduce
Cavaliers are prone to two genetic diseases, Syringomyelia (SM) and Mitral Valve Disease (MVD).
Simple health screening prior to breeding could vastly reduce the occurrence of these two health conditions.
Many new and potential owners will be unaware of these issues. So may be unlikely to ask questions of their breeders.
Some breeders, for whatever reason are also reluctant to carry out health screening on their dogs.

What can be done to encourage breeders to health screen their Cavaliers?
Margaret Carter believes that the UK Kennel Club Should Stop registering Cavalier King Charles Spaniel puppies unless their parents are MRI scanned and Heart tested.
By creating a petition which now has close to 30,000 signatures (January 2017) Margaret has shown her dedication to making a change.
Preventable diseases are not only unnecessary, they are heartbreaking. Seeing your family companion suffer from a horrific disease is not a pleasant experience.
Tests and treatments are also very expensive, hence why we'd always recommend getting a good pet health insurance policy.
Do you think Cavaliers are Special?
To help gather support for this Campaign, Margaret teamed up with fellow Cavalier King Charles Spaniel lover Charlotte Mackaness.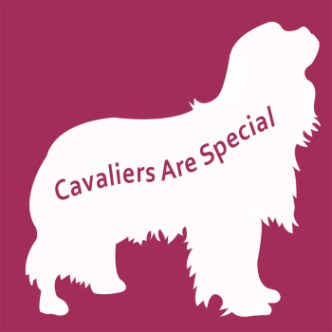 Charlotte has created a truly great awareness website CavaliersAreSpecial.
The site not only promotes the campaign, it also has lots of really informative articles and is definitely worth checking out.
Speaking of awareness, Charlotte has also been promoting the campaign through a really clever and very popularsocial media campaign.
Using the hashtag #TONGUEOUTTUESDAY she has been able to gather support on Twitter (via @healthycavalier) and on Facebook from thousands of Dog lovers.
Their Facebook page has close to 40,000 likes. Showing people really do care about this issue.
The campaign features a different raspberrying Spaniel each week selected from the community. Upon being selected, the special Spaniels are given a coveted spot on the CavaliersaAreSpecial homepage.
This is a great fun way to promote a very serious issue. While Toffee has never quite made the grade, we're hoping he too may feature one day.
The UK Kennel Clubs responsibility
The UK Kennel Club could really help by stepping in and making these health test mandatory.
Fortunately, they do now appear to have responded to the petition.
While it does look they are taking some positive steps to encourage breeders to participate in a heart testing scheme to check for Mitral Valve Disease, the petition will continue until they make these tests mandatory for breeders.
Sign the cavalier king charles spaniel health petition
You can sign the petition and make a real positive impact on the future of Cavalier King Charles Spaniels health.
What else can you do to promote healthy breeding of cavalier King Charles Spaniels?
We must stress how important it is to buy responsibly.
The vast majority of breeders care about the welfare of their pups, but there are the odd few who are selling dogs solely for profit.
Puppy buyers can really influence breeders attitudes if they are willing to ask pressing questions.
If you don't get the appropriate response from your breeder, or the breeder is unwilling to health test their dogs, walk away from puppies, however hard it may be.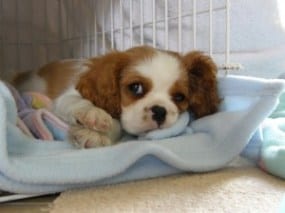 If you are buying a Cavalier King Charles Spaniel please make sure you are buying from a responsible breeder.
Read reviews of breeders, check their Facebook profiles and see comments from other buyers.
We've been compiling a list of breeders and encourage our users to comment on them.
Margaret, who started this campaign also has her own Facebook page and informative website cavalierpuppy.co.uk offering excellent puppy buying tips. We would urge anyone thinking of buying a Cavalier Puppy to look at the excellent information available on her website.