Flying with a dog can be scary, nerve-wracking, and just an overall an overwhelming experience, to say the least. But by knowing the costs, the best ways to keep her calm, and by doing your research, you both can survive the trip to start a whole new adventure together.
There are many reasons why you may be planning a big move, one that will require you to fly to your new home destination. Perhaps you are leaving for school? Perhaps you have a new job waiting for you? Or perhaps you are moving to be closer to a loved one?
Whatever the reason for your upcoming move, if you are the proud parent of a dog you may have some big questions about the best way of how to fly with a dog. It is a tad trickier to fly with an animal that just the luggage you plan to bring, but don't fret, here are the answers to all the questions you have about flying with your favorite four-legged friend.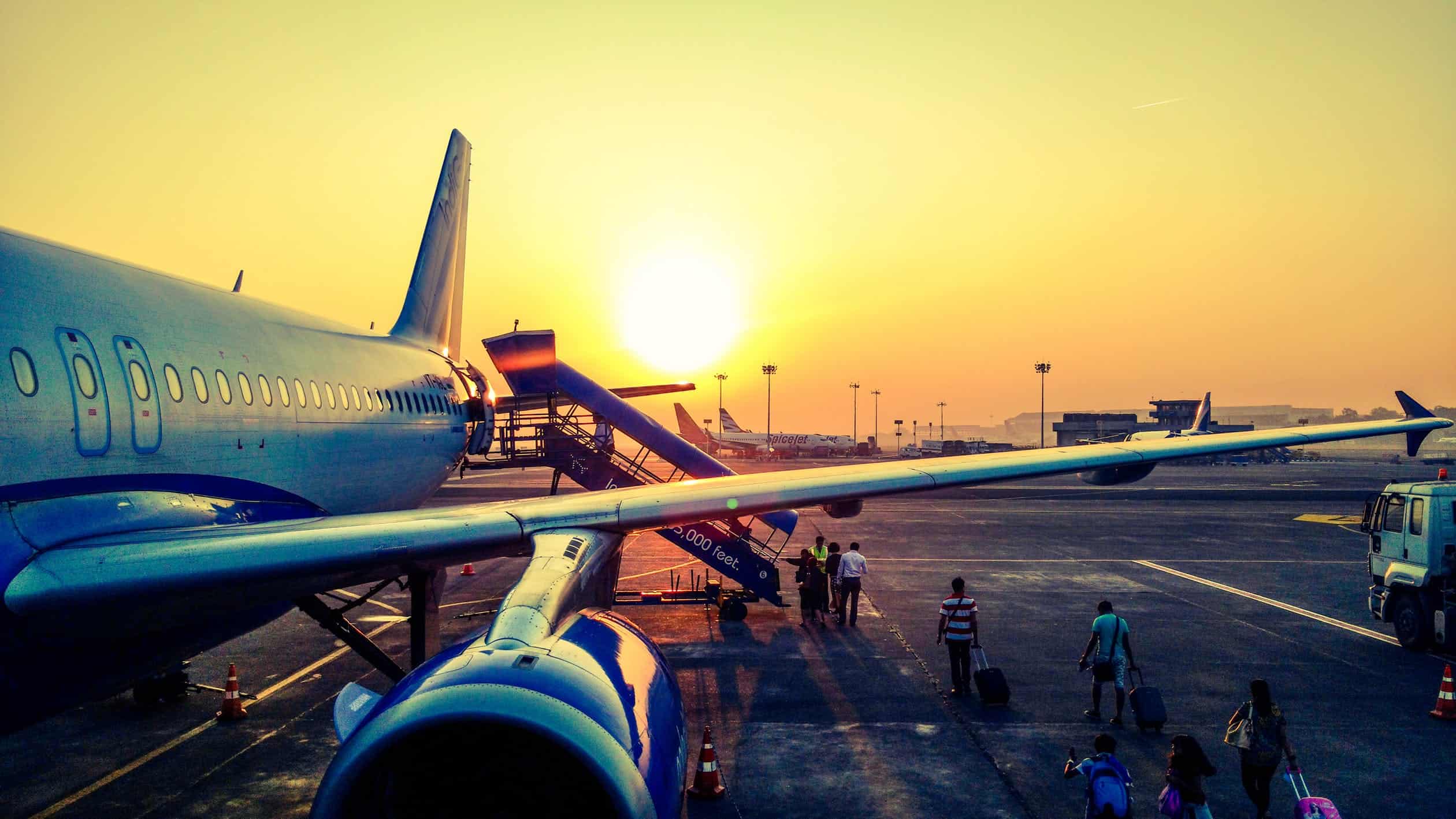 How Big is Your Furry Friend?
In the case of flying with a dog, size matters, the smaller the canine, the cheaper it will be for you. If your dog is small enough that she can fit in a carrier, and then if that carrier can fit under your seat, then for a domestic flight, you can look at approximately $100-200 to cover the cost of her flight, one way.
For a dog that falls on the smaller side of the scale, this can be very comforting as she gets to stay near you and you can keep your eye on her throughout the flight. This way of travel, however, needs to be booked well in advance, as there are restrictions as to the number of pets allowed per flight.
You may have to make a few phone calls to ensure that your pet is welcome and to find the airline that best suits you and your dog's needs. When flying with a dog, you will want to ensure that the carrier she has to reside in is spacious enough that she can move around but small enough that it will fit under the seat comfortably.
And although you may be tempted to put in a soft blanket on the bottom of the carrier, resist this urge, you will want something that allows for accidents, pets do get nervous. You will also want secured locks so that she can't get out of the cage until you let her out.
When She Won't Fit Under Your Seat
For those of you who have a larger dog, you will need to check in your dog as either accompanied luggage or as air cargo, unaccompanied luggage. The price really does vary, so you will need to talk with the airline (again on the phone or in person is best) about what size they consider to be accompanied luggage.
When using this option, it really is important that you minimize the anxiety your pet may feel as much as possible. This means aiming for direct flights only, and avoid traveling at busy times, otherwise known as holiday peak season.
Keeping Your Dog Calm (and Yourself)
Explain to your veterinarian about your upcoming travel and ask for advice on how to best keep her calm during our travels. It's only natural that if this is your first time traveling with your dog on a plane that you will also feel nervous.
Some of the best ways to fly with a dog and to keep her calm are to try some natural calming techniques. There are natural treats you can give her, you can try an all-natural lavender spray, or even try using some reflexology tricks on her dog ears and give her a good rub before you board the plane.
Some of these tricks may even work on you, like lavender oil on your temples, a snack to distract you, or some meditation or a good massage before your travels.
The Proper Carrier and Locks
In order to keep your dog safe, you will need to ensure that you have purchased an airline-compliant pet carrier and that you are using crate hardware to secure the crate, not the plastic fasteners that are typically already there, to begin with.
If you are flying with a dog who will need to be put in a kennel, you can attach zip ties to help ensure that the kennel stays tightly closed and won't fly open if there is severe turbulence. And don't be afraid to label everything accordingly.
You may want to cover the crate with a blanket to limit the exposure your dog experiences. You will definitely want to label everything, include the name of your pet, a note to tell people not to bother her, but also include your name, your flight number, and your contact information.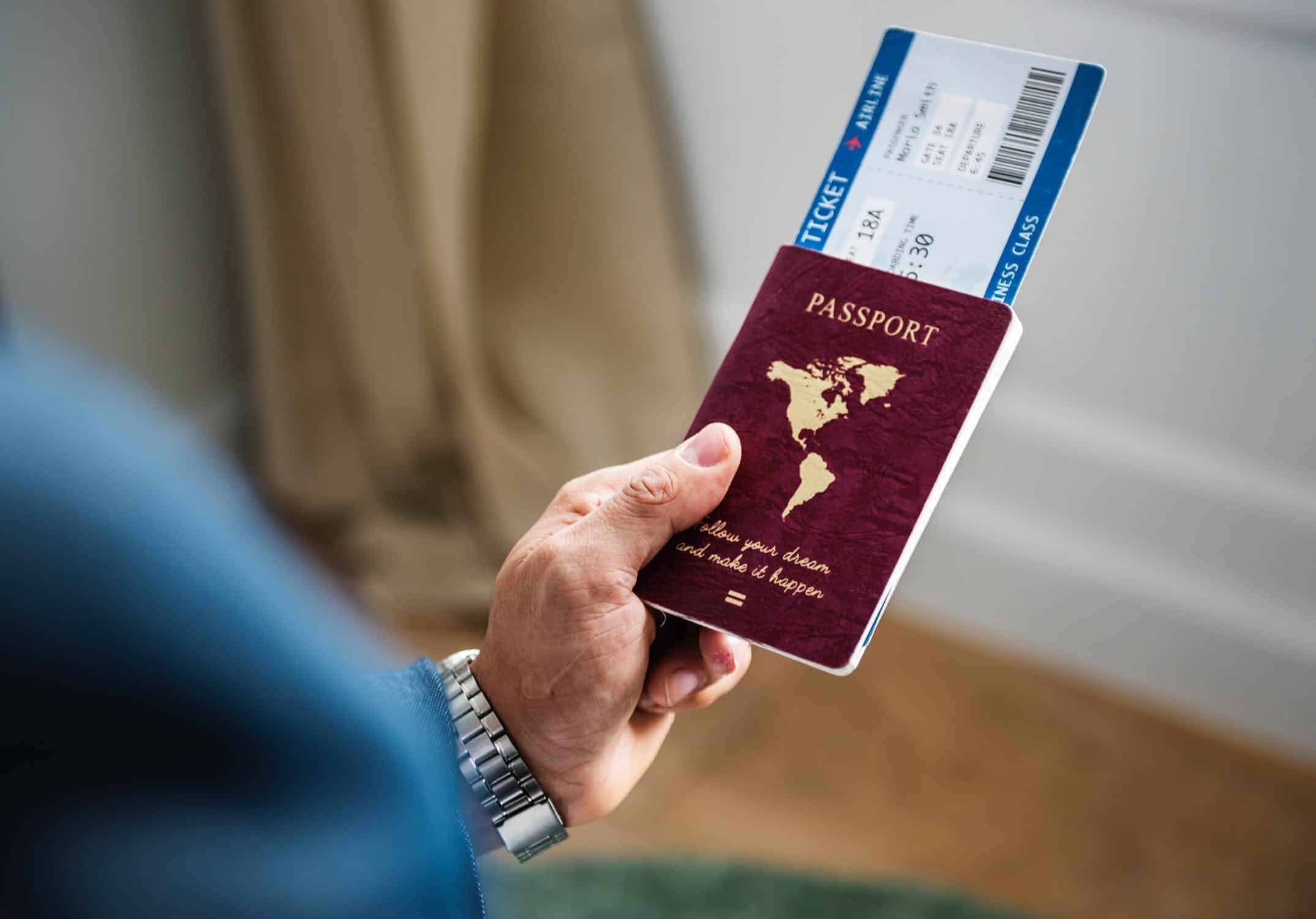 Other Tips and Tricks
The survival of flying with a dog can be dependent on quite a few variables, but to help ensure that it goes smoothly be sure to add these extra tips and tricks to make your overall experience a good one.
Arrive at the airport with plenty of time to spare. Being in a rush will only make you feel stressed, and when you are stressed your furry best friend will feed off of that emotion instead of the calm one you want her to feel.
Make sure that you check your dog in at the latest possible moment you can, the longer she is away from you the harder it will be for her. If you are able to, watch to ensure that she has been loaded onto the plane, and don't be afraid to ask for confirmation.
And while we're on the topic of asking, don't be afraid to speak up to all the staff, the flight attendants, the boarding operators, to let them know that this is your dog's first time flying and you and she are both a little nervous.
While it is important that you have all your papers for your flight, it is equally important that your dog has all of her papers to ensure that there are no problems that pop up. This includes papers that show she has been vaccinated, and that she is in good health, these documents should be relatively recent.
Your dog's collar should also be up-to-date and include ID tags with her name, vaccination tags, and your available contact information.
If the flight is going to be longer than a few hours, you may want to talk with one of the flight attendants about ensuring that she has enough water to last her the entire flight.
Lastly, don't drop off your dog at the baggage handler without ensuring that you see the person pick her up and carefully take your dog to where she will be staying for the duration of the flight.
After You Have Landed
Patience is key when flying with a dog, and it may take a bit of time before you and your furry friend are reunited. Once you are together again and have survived the trip you will likely be introducing her to her new home which will have its own set of challenges. Bon, voyage!