It happens to the best of us: coming home from a long day at work, anxious to see Fido again. We turn the key in the lock, already hearing the soft thump of a wagging tail against the door. At last, it's opened and we immediately bury our entire face into the soft coat, promising to "never leave you again," and deeply inhaling the sweet smell of…putrid rubbish.
We gasp and attempt a retreat, but we are trapped between the door and the onslaught of gyrating dog-body against our own. The best we can do is to hold our breath and pray until we are saturated by the stench. Before we succumb, we use our final breath to mutter our last words, "what did you get into?!"
If this sounds a lot like your daily routine, there are dog shampoos and other products on the market formulated specifically to help your dog smell good and stay smelling good.
Our Picks for Best Smelling Dog Shampoos
Anatomy of a Great Smelling Dog Shampoo
Not all dog shampoos are created equally. If you are just looking for a shampoo that leaves your dog's coat smelling great, it is best to avoid purchasing shampoos that are formulated for other explicit purposes. Some shampoos target specific problems that dogs face, from dry or itchy skin, to coat brightening and whitening.
While these shampoos may smell great, they will contain unnecessary ingredients that have the potential to harm your dog.
For example, you may find an incredible smelling shampoo that also has the capacity to prevent ticks and fleas. If your dog does not have an issue with ticks and fleas, there is no need to expose him to the added chemicals in that shampoo.
As with all types of dog shampoo, the more natural the ingredients, the better. Natural ingredients that add a wonderful fragrance to shampoos may include vanilla, aloe vera, lavender, essential oils, and citrus.
While most artificial fragrances should be avoided if you can help it, we particularly recommend avoiding shampoos that contain parabens, DEO or DEA cocamides, and sodium laurel sulfates which can cause health issues in dogs.
One of the best ways to test the fragrance of a shampoo is to open the bottle and smell it yourself. Keep in mind that a dog's sense of smell is much more sensitive than a human's. Therefore, if a scent seems overwhelming to you, just imagine how overwhelming it may be for your dog! For this reason, it is best to choose shampoos that are lightly scented. Your dog may even seek out and roll in something foul-smelling just to rid himself of overpowering shampoo scents.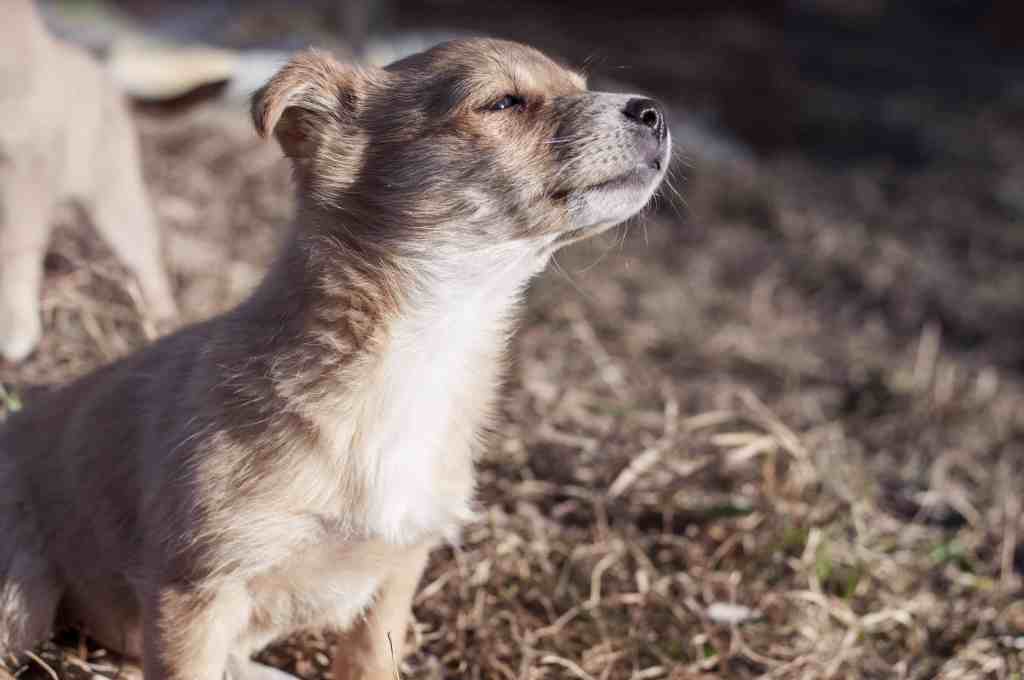 How to keep your dog smelling great
It's no secret that frequent bathing is one of the best ways to keep your dog smelling good. To keep his skin from getting too irritated, you should not bathe your dog more than once a week, unless you are using a moisturizing or conditioning shampoo. Like all hair, dog hair has a tendency to absorb quite a lot of smells when wet. Therefore, it is important to dry your dog immediately after bathing.
Another common source of bad odors on a dog is the ears (source). After bathing, gently clean the outside of your dog's ears if they appear dirty. Mineral oil, wipes, or ear-cleaning solutions can be used to mitigate the smell.
If you notice your dog's odor is very bad and persistent, you may try using a deodorizing shampoo that is formulated specifically to remove odors. For most dogs, however, a good smelling shampoo and regular bathing should take care of the problem.
Reviews of Best Smelling Shampoos
If you are looking for a Shampoo that not only keeps your Dog clean but also smelling great then take a look at some of these top choices.
Formulated with all-natural ingredients and chemical-free, this shampoo smells great due to the added cedar, eucalyptus, and citronella oils.
As an additional benefit, the citronella oil naturally repels insects. This shampoo will leave your dog's coat soft and silky, with the scent lasting up to a week after use. It comes as a concentrate, meaning you'll have to mix a small amount with water before use, but the bottle will last longer than a non-concentrated shampoo if used properly.
While it is a great choice for those looking for a very natural shampoo, this shampoo also contains mink oil derived from mink pelts.
PROS
All-natural ingredients, no artificial fragrances
Citronella oil repels insect naturally
Coat will be soft, silky, and smell great for over a week
CONS
Concentrated formula so you can't really use it directly out of the bottle
Contains mink oil (not vegan)
This 100 percent organic and vegan shampoo is formulated with aloe vera, rosemary and argan oils, and vanilla and sandalwood essential oils that will keep your dog smelling great for up to two weeks.
The shampoo is soap-free, tear-free, and gentle enough for use on puppies.
It is a combination of shampoo and conditioner, so it leaves hair smooth and soft while moisturizing the skin.
This product is not concentrated and can be used directly out of the bottle.
While it comes in three varieties, we recommend the Argan Oil shampoo for best results.
The other varieties of this shampoo contain artificial ingredients including artificial scents.
PROS
100 percent organic and vegan
Great smell lasting for up to two weeks
Soap-free and tear-free
Contains conditioner
CONS
thumbs-o-downComes in three different varieties with inconsistent ingredients
With ingredients like lavender and chamomile oil, aloe vera, vitamin E, and oats, this natural shampoo, and conditioner combo will leave your dog's coat clean, shiny, and smelling great.
The ingredients are all bio-degradable and formulated to have a pH that closely matches that of a dog's skin.
Designed with aromatherapy in mind to help with the stress of bath time, this product will keep your dog smelling good for up to a week after use.
It also comes as a no-rinse spray to keep the smell lasting a bit longer.
Since it doesn't lather as well as other shampoos, you may have to use more to ensure that your dog has been completely cleaned.
PROS
Natural, biodegradable ingredients
Shampoo and conditioner combination
Smells great!
CONS
Scent does not last very long
Does not lather very well
Winner & Best Dog Shampoo for Smell
While all reviewed products are excellent choices, our top pick is the Paws & Pals Natural Dog Shampoo and Conditioner (Argan Oil Shampoo). 
Completely organic and vegan, this shampoo and conditioner combination does not contain any harmful ingredients and can keep a dog's coat smelling great for up to two weeks.