Dogs with short hair are not prone to getting tangles and matted fur like their longer-haired counterparts.  Although their coats are short, it is still important to properly brush and groom them. Luckily, grooming a short-haired dog is relatively quick and simple, and the benefits will be well worth it especially if you use The Best Dog Brush for the job. While there may not be a single best brush for short hair dogs, the below options are all great choices.
Best Dog Brush for Short Hair Dogs
Types of Short-haired Dogs
Not all short hair is the same. Some breeds of dogs like Italian Greyhounds have short, smooth coats and shed very little. Other breeds like Beagles and Labrador Retrievers have short hair but are more prone to shedding.
Identifying your dog's hair type is an important step in deciding which brush is most appropriate, and will aid in determining how frequently you would need to groom your dog.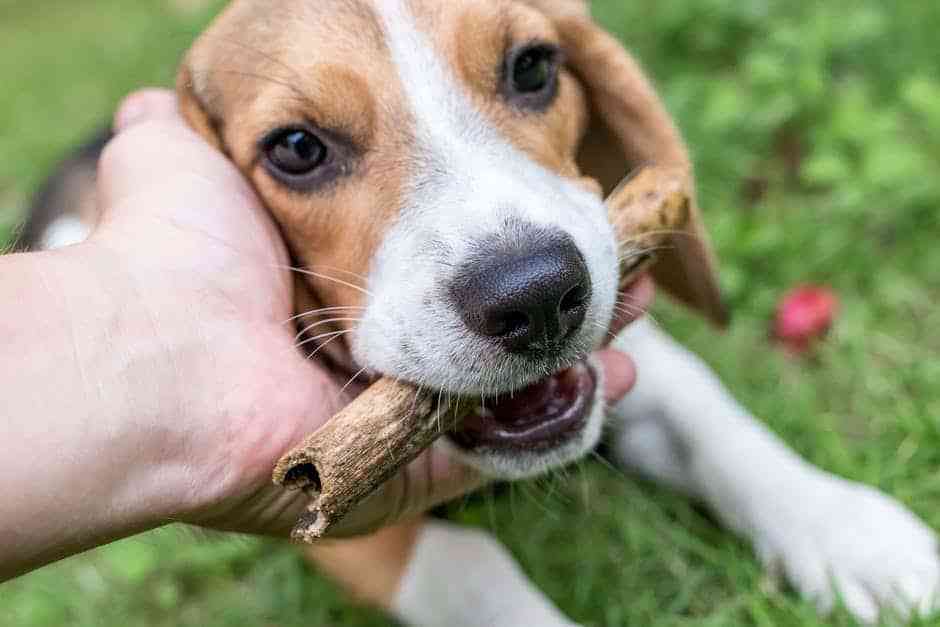 How to Groom a Short-haired Dog
Even if your dog rarely sheds, brushing is necessary to aerate the fur and stimulate the skin to promote blood circulation, resulting in a healthier and shinier coat (source).
Use of a bristle brush with bristles that are flexible and tightly packed is a good way to ensure that all areas of the skin are stimulated without being scratched.
Nylon bristle brushes are a good option because they distribute the natural oils throughout your dog's skin and fur. A brush with shorter bristles is ideal for use on short-haired dogs because they typically do not have many layers of fur that need to be penetrated.
Gently brush your dog with medium pressure, following the natural grain of the coat, ensuring that the bristles reach the skin.
Brushes with stiff metal pins are not necessary or recommended due to a short-haired dog's lack of tangles and matting.
Frequency of Grooming
Dogs with smooth coats that rarely shed should be brushed every two weeks to every week to remove excess hair (source).
Dogs that are more prone to shedding should be brushed more frequently, up to three times a week. Remember, during certain times of the year, typically before the hot summer months, most dogs will shed more than usual to rid themselves of excess hair. Keep track of how much your dog is shedding and adjust the brushing schedule accordingly.
Frequent brushing can also be important to your dog's general health, as it provides you an opportunity to closely monitor their skin for lesions, lumps, injuries, or any other unusual conditions. You may also be able to detect any ticks or fleas before they become a much bigger issue, spreading to other pets, or making your dog ill.
Another benefit of frequent brushing is the bonding time that you will have with your dog. Bonding will help your dog to be more relaxed, happy, and more responsive to you (source).
Choosing a brush that is smaller in size will help apprehensive dogs, especially puppies, feel more comfortable during brushing and will promote trust between you and your dog.
Best Brushes for Short-haired Dogs
Let's take a look at a range of brushes available that are ideal for short hair dogs.
This extra small bristle brush features groupings of tightly-packed, short bristles that effectively collect loose hairs. The brush is brightly colored and shaped similarly to a dog toy, making it approachable and unintimidating. The bristles on this brush are extremely soft and can be very carefully used in sensitive areas of your dog's coat and around its face.
This "Li'l" brush is ideal for "Li'l" (miniature or toy) dogs or puppies but is not recommended for larger dogs. It is a good option to try if your dog is very apprehensive about being groomed and can be used as a good "puppy's first brush" and a gentle way to introduce your dog to being groomed.
PROS
Brightly colored and unintimidating
Short, tightly packed bristles
Soft bristles can be used on sensitive areas
CONS
Too small to be used on medium or large dogs
Soft bristles do not fully stimulate the skin
The durable bristles of this brush contain 50 percent natural boar hair and are soft enough that they will not scratch a dog's skin, but are stiff enough penetrate all layers of the coat. This brush is great for distributing oils throughout the hair and is a good choice if you want to give your dog a stimulating massage. The bristles are not too long or too short, so this brush can be used both on dogs with very short hair as well as dogs with short hair that frequently shed.
This brush does not have a handle and can be slipped over your hand (between your fingers, almost like a ring). The brushing technique will mimic petting, making it a good option for dogs that become anxious when they see grooming tools. It is also a good choice if you tend to drop your brushes while grooming, or if your dog frequently tries to grab the brushes from your hand.
PROS
Natural boar hair bristles
Bristles are long and sturdy enough to penetrate to the skin
Can be used on all types of short-haired dogs
CONS
Does not have a handle (could be a PRO, depending on your brushing technique)
This durable bristle brush has bundles of short bristles that are firm but comfortable on a dog's skin. The brush head comes in two shapes that you can choose from, circular and oval, depending on your brushing technique and the size of your dog. The oval brush head is large enough to be used on larger dogs, while the circular brush should be chosen for medium-sized dogs or if you find it difficult to maneuver an oval-shaped brush head around your dog's body.
Due to the firmness and length of the bristles, this brush is recommended for use on dogs with thicker coats, and may not be suitable for dogs that do not frequently shed and have very short, smooth hair. This brush may also be difficult to clean, but that may not be problematic with infrequent brushing.
PROS
Two differently shaped heads
Firm bristles stimulate blood flow
CONS
Not suitable for dogs with very short, smooth hair
Another good option for a brush without a handle, this brush features a loop that securely holds your hand and the brush together. It does not have traditional bristles but has rubbery mounds that grasp loose hair while providing a very stimulating massage to a dog's skin. This brush is specifically for very smooth, short-haired dogs and will not penetrate into thicker coats. It can effectively be used on dogs that shed a lot, but a bristle brush should also be used to ensure that all loose hair deeper in the coat is removed.
This rubber brush is very easy to clean by simply running it under soap and water and can be used during a dog's bath or to brush wet hair. It can also be used as a way to apply shampoo or to scrub the shampoo into your dog's coat.
PROS
Can be used in the bath or as a bath tool
CONS
Can't be used on all types of short-haired dogs
Final Thoughts
For a good general-purpose brush that is suitable for all types of short hair, we recommend the CONair PRODogs Bristle Brush.
This brush is made of natural materials, with bristles that are firm enough to penetrate thicker coats, but soft enough for use on the shortest hairs. The handle-less design also makes it a great way for bonding with your dog since the brushing technique is similar to petting.
If your dog has very short, smooth hair, you should choose the Le Salon Essentials Rubber Grooming Brush. Designed specifically for smooth hair, this soft brush can perform double duty in and out of the bath.