It is vital that you groom your dog regularly. Regular haircuts not only keep your dog looking clean and tidy, but there are also health benefits of grooming your Dog.
Regular cuts significantly reduce the chances of mats and tangles which can become painful and uncomfortable for your Dog.
While your first thought may be to visit a dog groomer, why not try and groom your own dog?
Cheap Dog Clippers
In this post we discuss using cheap dog clippers to groom your own dog.
These are the clippers we chose to use: Wahl Pet-Pro Grooming Clippers.
They are available to buy on Amazon.​
Our rating​
Cost of dog Grooming
So, you know that your dog needs groomed.
However, Dog grooming is expensive.
There, I've said it. This is probably the primary reason owners don't get their Dogs groomed often enough.
Getting your Dogs hair cut can and usually does cost significantly more than an adults trip to the barbers. But as mentioned, Dog Grooming is a necessity.
Different Dogs will require more frequent haircuts than others and these costs will soon add up.
Assuming a haircut for your dog costs $50 and you have an averagely hairy breed, that can amount to $600 per year!
If on average a Dog lives for 10 years, that's $6000 spent on grooming bills alone.
Wouldn't you have rather spent that money on something else?
What can you do to reduce costs of Dog Grooming?
You could do what we did and search for the cheapest available Dog Groomer in your area.
Although we would not recommend this.
When we did this our beloved Toffee came back almost bald. Lesson learned, always be clear with your groomer exactly how you want your Dog to be cut and how you want them to look.
If possible provide your groomer with a photo of how you'd like your Dog to look.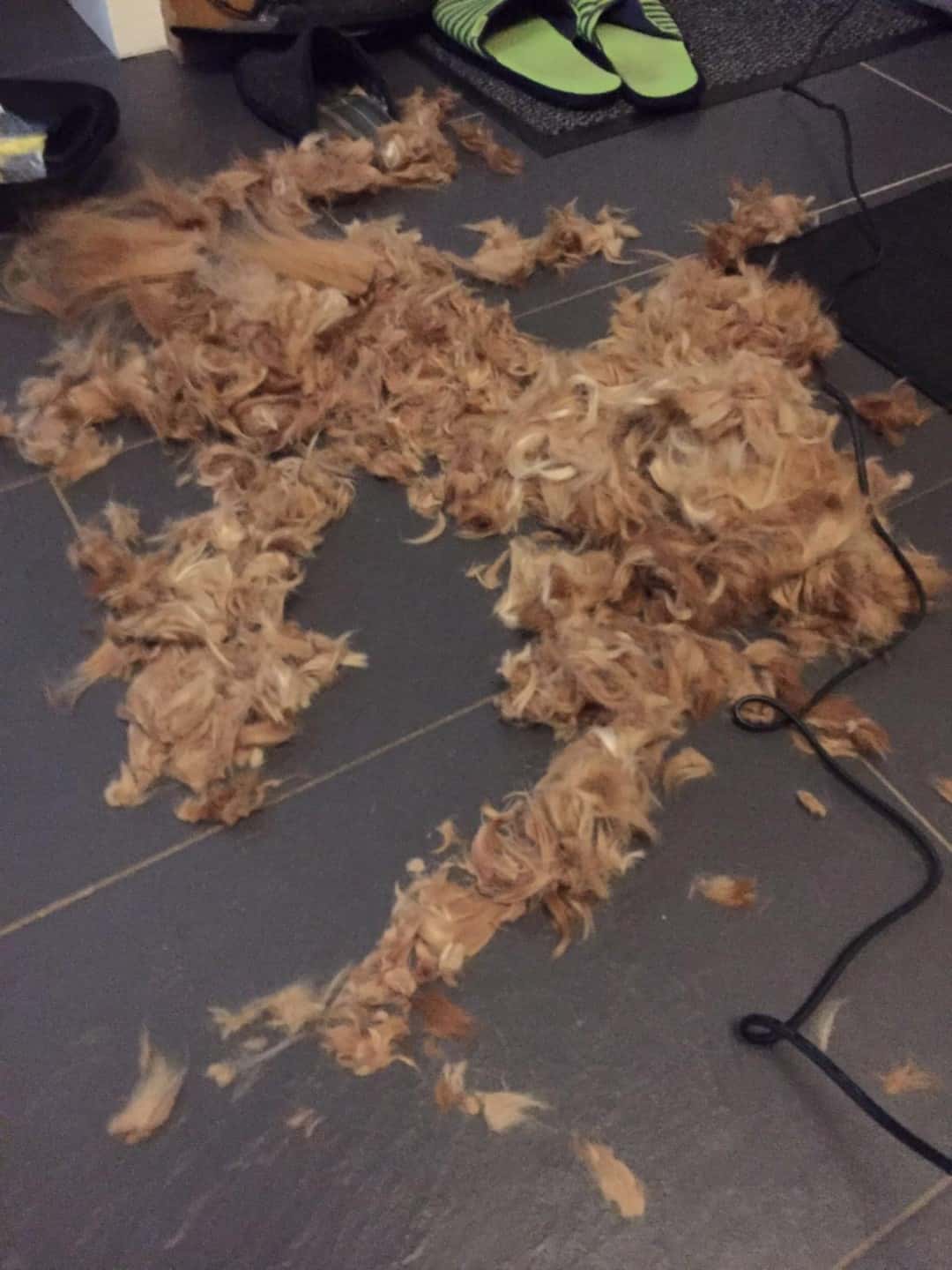 It's also wise to take a photo after your dog's hair has been cut. If you are very happy with the cut it will help you remind your groomer the next time.
While you may think they will remember exactly how they last cut your dog, they can easily forget. Especially as they may cut hundreds of Dogs.
Since then, we have always had our Cavalier King Charles Spaniel cut by a professional groomer.
We found an excellent one we were happy with, they had a local salon, cheap rates, and excellent availability. Unfortunately, as they grew, so did their prices. What made it worse is that they soon closed their salon and became mobile. While this may sound convenient, they also required the use of our electricity to power their mobile unit and then they increased their rates again.
We'd had enough and decided that it mustn't be that difficult to groom your own dog.
Buy Cheap Dog Clippers and Groom your Own Dog
We went on Amazon and searched for Dog Clippers. We found this pair of Wahl Pet-Pro Grooming Clippers which had over 1000 reviews. With the wonders of Amazon prime Now had them delivered to our door within 2 hours.
These were well under the $50 price point of an average Dog grooming cut and within one or two uses would have paid for themselves in costs saved.
Needless to say, we were excited, my wife informed me that she had watched a video on youtube and that it looked easy. Our Wahl Pet-Pro Grooming Clippers came with an instructional DVD and as I inserted it into our DVD player we were whisked back to 1990 with a really corny instructional video presentation.
Wahl Pet-Pro Dog Grooming Clipper Kit, with superior fur feeding blades, professional type grooming at home Review
The clippers arrived well packaged in a sturdy hard plastic carry case, this keeps them clean and tidy. It's very useful as the clippers come with numerous accessories such as different length guards, a blade guard, oil, cleaning brush, scissors and a DVD.
As mentioned, this is a really cheesy DVD. While this may be of use to you, it's probably better to just go on YouTube and look for a specific video about your breed of Dog. Here's a great example of someone Grooming a Cavalier King Charles Spaniel.
The clippers themselves are of really high quality as are the blade guards they come with. As with most clippers, they also have an adjustable blade length, giving you, even more, options for choice of length. They come with a decent length power cable too which makes positioning and cutting your Dog easy.
Along with the Wahl Pet-Pro Grooming Clippers we also bought a pair of Wahl Pet Stainless Steel Thinning Scissors. We didn't actually find much use for these and our Wahl Pet-Pro Grooming Clippers came with a pair of regular scissors that we weren't expecting which were much more useful.
Can you Successfully and Easily Groom Your Own Dog?
We think so yes. With very little research, some help from this dog grooming guide and only a small amount of money spent, we managed to cut our Cavaliers hair without it looking like a complete disaster.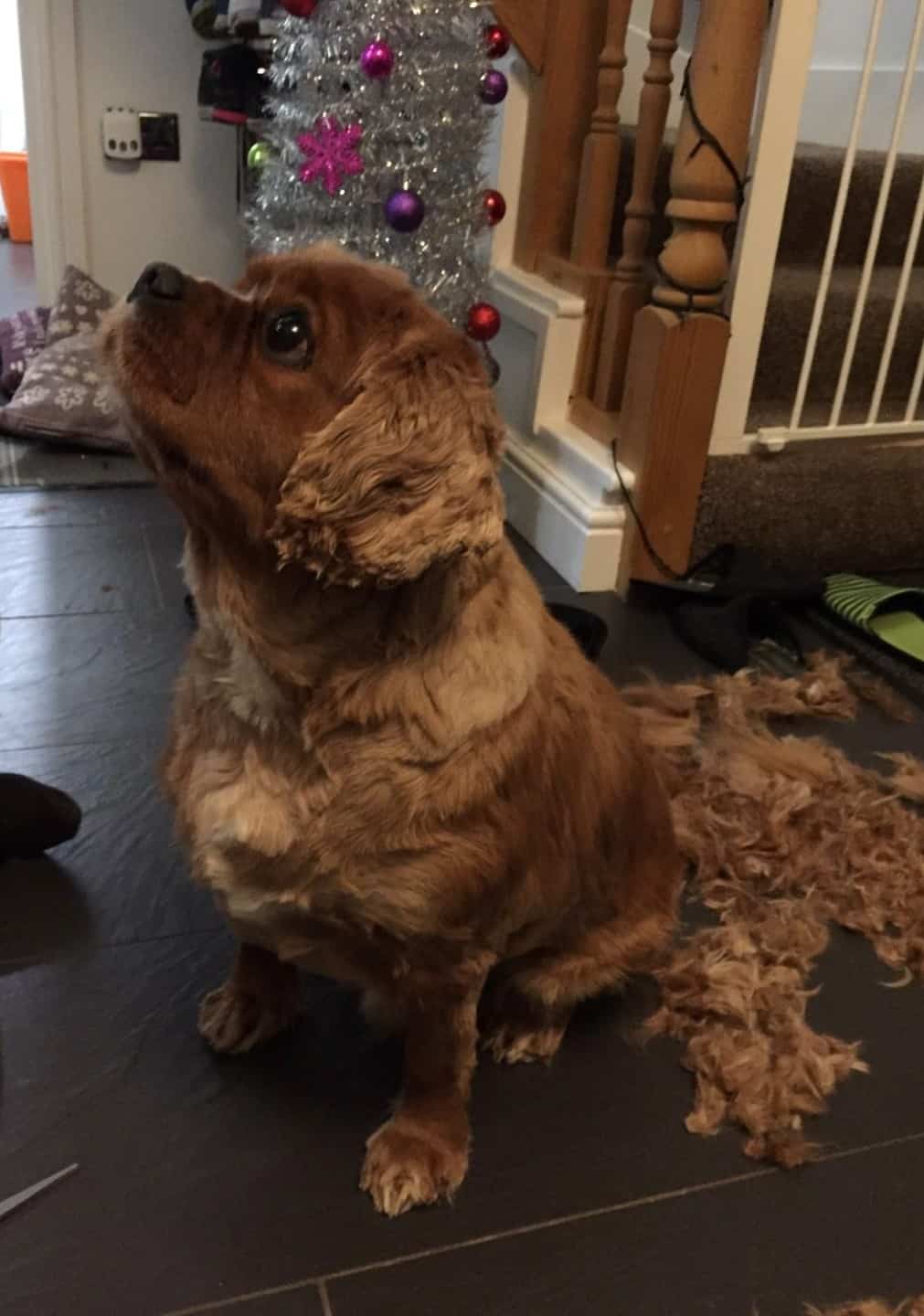 Be warned, it takes a long time and is a very messy job.
If you value your time, it may be worth taking your Dog to a groomer.
However we found the process quite relaxing, we got to spend time together as a couple and were able to also spend quality time with our Dog, who loved the attention and occasional treat we gave him to keep him happy.
We are lucky that our Dog is very patient, well behaved and has been used to having his hair cut since being a puppy.
If you have a more active or bad tempered Dog, it may not be as easy.
Before​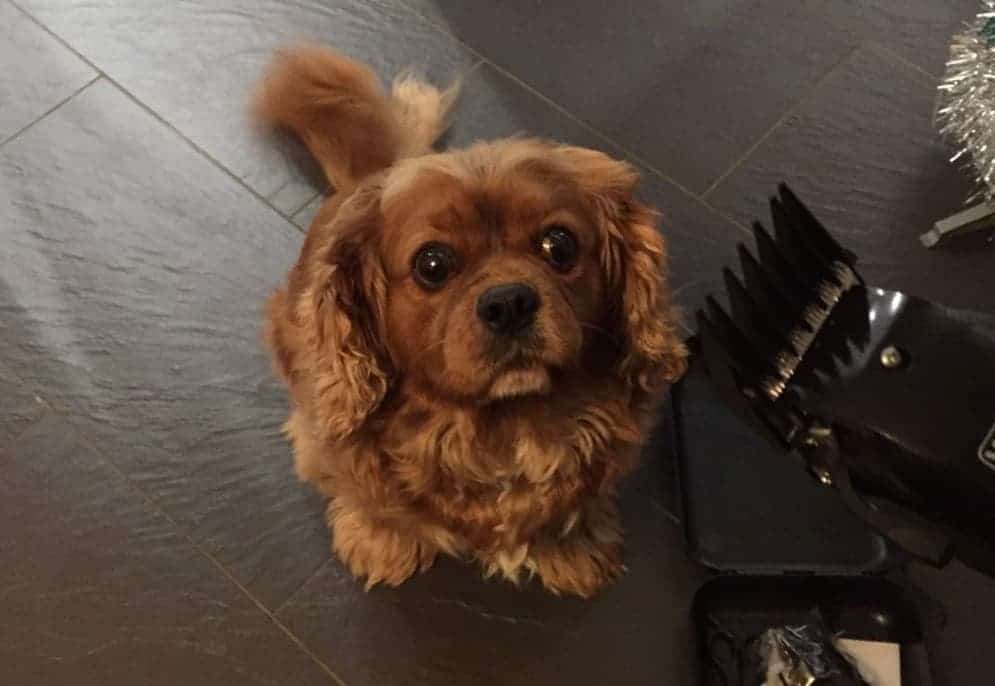 After​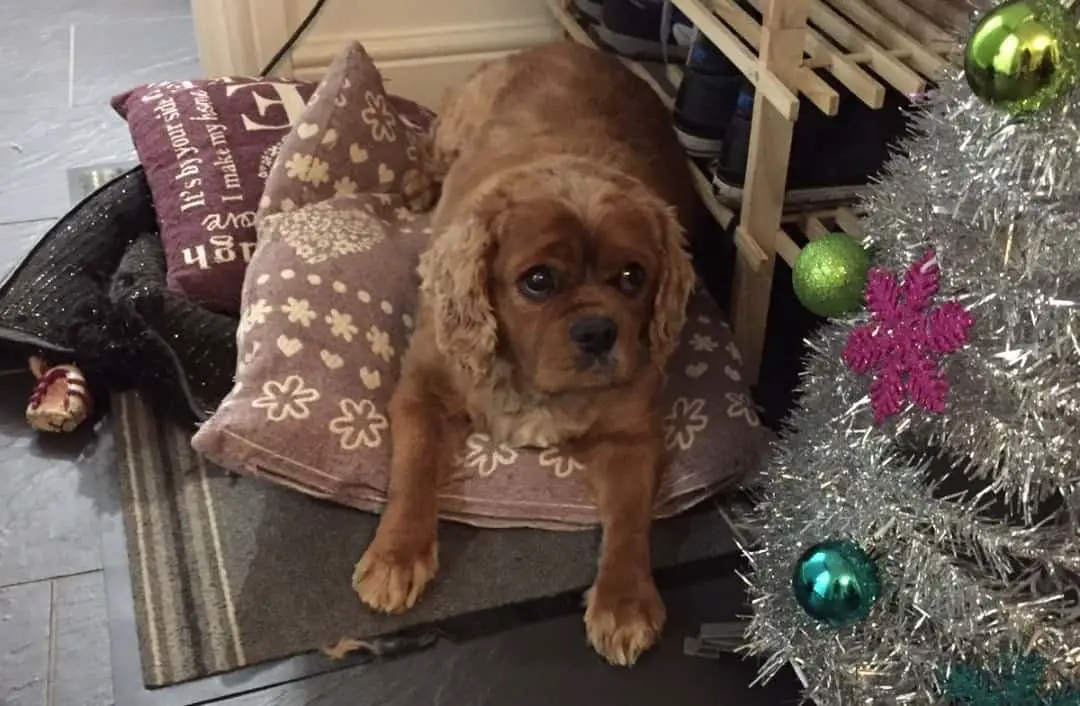 Do we recommend that you groom your own dog?
While we don't want to be held responsible for any bad haircuts or injuries caused by you cutting your own dogs hair, we certainly think with the right dog and the right tools it can definitely be a fun and rewarding experience for you and your dog whilst also saving money.