When looking for a Dog, it is important to consider many factors. If anyone in your family has allergies, then choosing a breed of Dog that doesn't shed their fur will be of huge importance. Not only that, you need to consider the impact a Dog will have on your daily routine. A Dog is a big commitment and you shouldn't underestimate the additional workload required in both grooming your pooch as well as keeping your house clean and tidy. Unfortunately, English Springer Spaniels Shed their fur.
Do English Springer Spaniels Shed a lot?
​Don't choose an English Springer Spaniel if you are concerned about shedding.
Bred as a working Dog, the English Springer has a dual layered medium-length coat. This allows a level of waterproofing which is highly beneficial for the breed but does mean that they do shed their fur moderately.
As with many breeds, English Springer Spaniels shed their coat all year-round but you will likely notice an increase in shed fur in Spring and Fall. This is part of the molting process, which is an entirely natural way for your dog to cope with seasonal temperature changes.
Frequent combing and brushing will be required to maintain the coat. Avoid this and you will be plagued with coatings of fur on your furniture and clothes.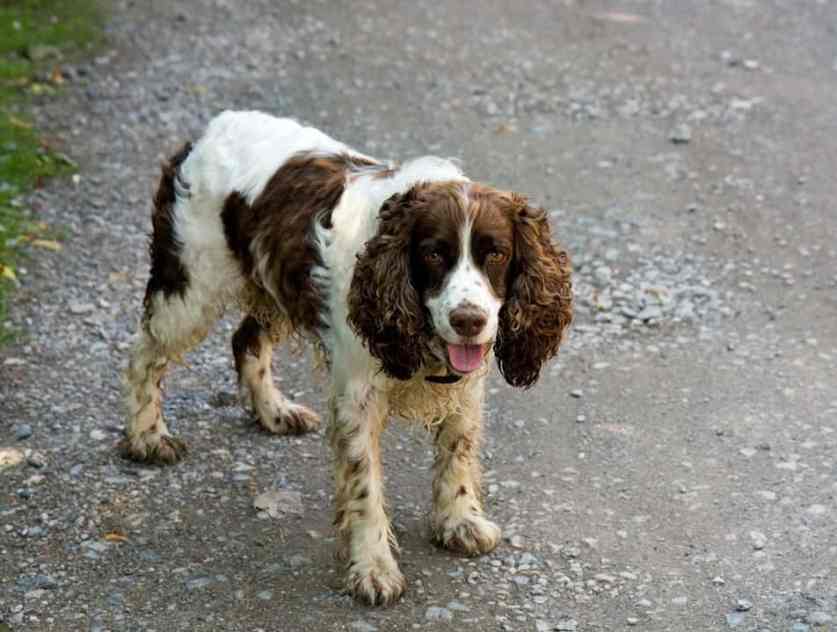 Impact of Dog hair on your health
Dog hair is not only a pain to keep on top of, it can also have an impact on your health and wellbeing.
Some people have allergies to pet hair which can cause flue like symptoms such as a runny nose or cough. In very badly affected people they may even develop rashes.
Because of these issues we would not recommend an English Springer Spaniel If anyone in your household has a Dog hair allergy.
How to reduce the impact of English Springer Spaniel shedding
Regular grooming is very important for your Dog. Not only does it keep them clean and healthy, it can also help minimise the impact shedding.
We've put together an in-depth guide on how to properly groom your Dog along with a roundup of some of the best products to help reduce shedding.
In summary, using a high-quality Dog Brush and taking regularly trips to the groomer have a hugely positive impact. You can even try cutting your own Dogs hair.
Brushing not only helps with keeping on top of fur, it can help enforce your standing as pack leader as well as providing an opportunity for bonding with your Dog for greater companionship.
Consider an English Springer Spaniel Cross Breed
If you love the thought of an English Springer Spaniel but cannot contend with their tendency to shed, then perhaps a cross breed is the ideal choice for you.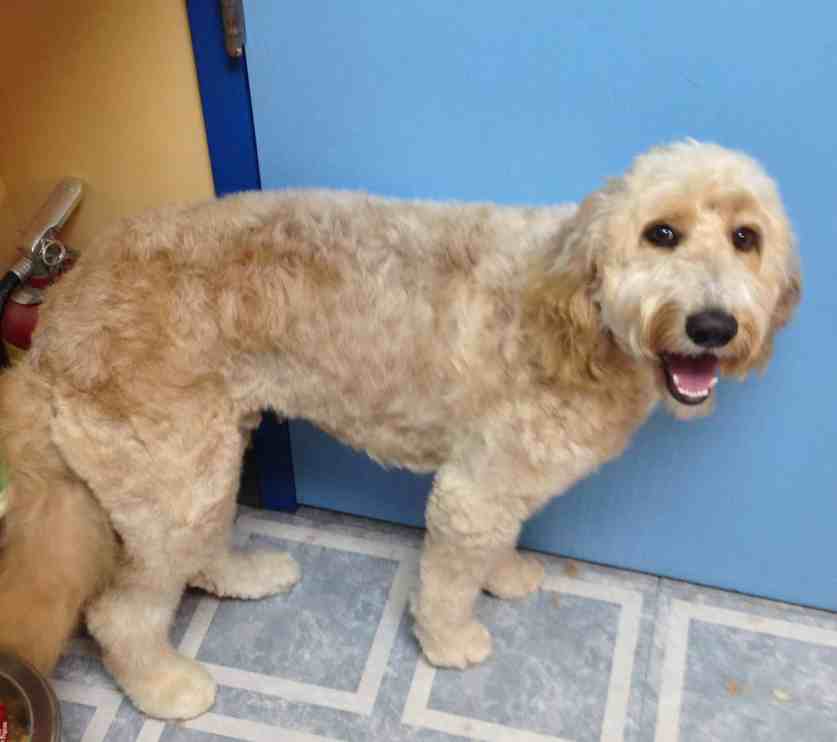 Shelley Groomer Otis the springerdoodle CCBY
Cross breed dogs are becoming increasingly popular and this is in part because you can select a Dog that has all the positive traits that you want without some of the negatives.
Poodle crosses are a popular choice and lead to a non-moulting, hypoallergenic Springerdoodle/Sproodle!