Cavalier Matters (registered charity number 1141674) is a unique charity for the Cavalier King Charles Spaniel breed, as it encompasses Health, Research, Rescue, and Reform.
The Cavalier breed is affected by multiple hereditary, painful and debilitating diseases, including Mitral Valve (Heart) Disease, Chiari-like Malformation and Syringomyelia (CM/SM) and Pancreatitis.
Tania Ledger, who founded Cavalier Matters, did so after her two young Cavaliers, Molly and Dougall, were diagnosed with CM/SM. At the time it was difficult to know where to find help and advice, and the neurological terminology was hard to understand and, quite frankly, rather frightening.
Tania felt that something needed to be done to highlight these issues and to support pet owners through their dogs' diagnoses, and so the Cavalier Matters Charity was formed.
The Cavalier Matters Charitable online Gift Shop has been set up as an additional fundraising enterprise http://cavalier-gift-shop.org. It has traveled to many events, including Crufts and Discover Dogs. This has provided opportunities to raise awareness, advise puppy buyers and provided information and support to owners of poorly dogs.
Main Aims of Cavalier Matters
Funding and promoting research into Cavalier health; information is shared with The Ann Conroy Trust, a charity set up to help human CM/SM sufferers.
Raising awareness of Cavalier hereditary health issues with the general public and encouraging them to only buy a puppy from a breeder that has carried out all the necessary health checks on the parents and the puppies.
Supporting Cavalier owners by providing easy-to-understand information about Cavalier health issues and advice on managing dogs with health issues; in addition to general health and welfare advice.
Providing telephone and email support, especially to those with newly diagnosed or difficult to manage dogs; this includes Cavalier crosses and other affected breeds too.
Campaigning to improve the health of Cavaliers. For example, campaigning against irresponsible breeding and puppy farms and campaigning for the reform of dog breeding in the UK through our political contacts and by working with other welfare organizations.
Providing funds for official rescue and welfare organizations.
Research, Health and Welfare projects funded by Cavalier Matters to date
Rupert's Fund (www.rupertsfund.com)
The current Neuropathic Pain Study at the Royal Veterinary College (University of London)
Histopathological (Microscopic changes) investigation of Syringomyelia in the Cavalier King Charles Spaniel – University of Cambridge
CM/SM conformation indicator (head shape) project – funded software license for two years for image processing software for 3D design and modeling, essential for this project.
Funding a PhD project by Penny Knowler at the University of Surrey to quantify Chiari-like Malformation (CM) and Syringomyelia (SM) in the Cavalier King Charles Spaniel.
Will Warman – Met Office – Air Pressure "Under the Weather?" Comparing barometric pressure with clinical signs of Chiari Malformation and Syringomyelia in Cavalier King Charles Spaniels.
Cavalier Campaign
Dog Breed Health
Various Cavalier Rescues have received donations
CARIAD – the campaign to end puppy farming – funded costs of a meeting room
The Cavalier Matters charity also funds a range of informational websites:
Cavalier Matters

The home of Cavalier Matters. Demystifying the technical and scientific terminology often used when describing the breeds health conditions. 
Cavalier Campaign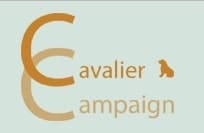 This site tells the story of Carols campaign to improve the health of pedigree and purebred dogs by raising awareness and attempting to bring around change.
Cavalier Puppy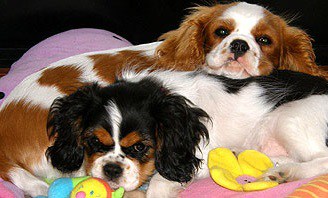 Offering advice about what you should know about Cavalier King Charles Spaniels health conditions before bringing a puppy home.
The Cavalier Tissue Collection Scheme
http://www.thecavaliertissuecollectionscheme.org/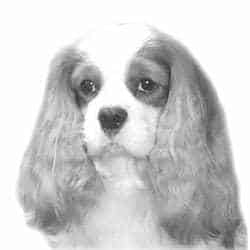 Researching into Cavalier King Charles Spaniel health issues by using tissue donated by dog owners.
Dog Breed Health

Offering advice for Dog and Puppy buyers about the needs of different breeds and covering the main genetic health problems they may face. As well as providing information about health screening.
Health issues facing Cavalier King Charles Spaniels currently
Sadly the Charity is seeing a huge increase in the pleas for help from owners whose Cavaliers are showing symptoms of CM/SM and suffering at much younger ages than ever before.
Despite this, far too many owners still find that they have to fight to get the right diagnosis, with their pets being put through numerous tests by vets with very little knowledge or experience of CM/SM.
Some come up against resistance when asking to be referred to see a neurologist, while others struggle to find the money to cover an expensive MRI brain scan, which is, at present, the only definitive way to diagnose these conditions.
Even with pet insurance, a scan will take up a large part of the yearly limit, so together with expensive medication costs, it can be a stressful and anxious time.
This, in turn, has led to Cavaliers being handed in to rescue, as their owners can no longer afford to give them the treatment that they need.
Elsewhere, Cavaliers are suffering pain in silence, with their family totally unaware that their 'odd behavior', 'scratching' or 'changing moods' are actually part of a serious genetic disease. Owners themselves can feel isolated dealing with a sick dog and managing the multiple vet visits and medications alongside their normal daily life routines.
There can also be a sense of helplessness seeing your beloved pet suffering and feeling unable to help them… In short, CM and SM can have a devastating effect on the whole family.
Cavalier Matters will continue to do all it can to help this gentle, noble breed, by whatever means necessary. Be that fundraising, campaigning, researching, listening, advising or supporting. Cavaliers need someone to be their voice, and through the Cavalier Matters charity, they will be heard.
Donate to Cavalier Matters
You can donate to Cavalier Matters to help ensure they can continue to help support Research, Rescue, and Reform