Cute, fuzzy, adorable, everyone wants a puppy.
However, before becoming a pet owner, it is important to be aware not only of the emotional aspect of owning a dog but also of the financial aspect.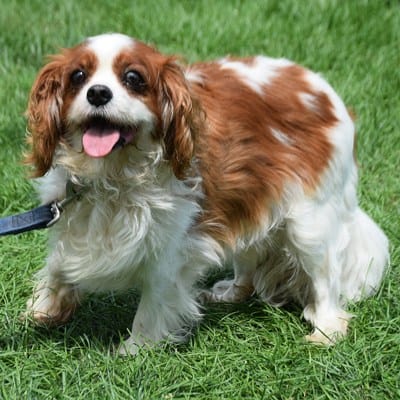 Dogs cost money to purchase but there are lots of other expenses you will need to be prepared for along the way. Don't skip over this article until you read the following sections.
The Base Cost of a Cavalier Puppy
Factors affecting the Price
Other general Cost
Cavalier Spaniel Supply Cost
Medical and Vet Cost
Training Cost
We have spent a lot of time researching and breaking down these costs. Look at the cost list below. These are estimates and they can vary from city to city.
Read through the article and find the real Cavalier King Charles Spaniel Price and Cost of ownership. You will be enlightened.
About Cavalier King Charles Spaniel
The Cavalier King Charles Spaniel is a royal, elegant toy spaniel that is slightly longer than tall and has medium size body.
It has the same structure as a working Spaniel but at a smaller size.
It has a flowing and beautiful gait, as well as good reach and drive. It has a medium-length silky coat with the option of a slight wave.
Long feathering on the feet is a breed feature. The breed is distinguished by its gentle, sweet, and melting look.
In many ways, the cavalier is the ideal house pet. It is soft, charming, playful, eager to please, affectionate, and quiet.
It gets along well with other dogs, pets, and strangers.
Outside, its spaniel heritage comes out, and it enjoys exploring, sniffing, and chasing.
Average Cavalier King Charles Spaniel Price
The varying price is dependent on the area in which you live and how close to the breed standard the puppy is.
You will want to purchase your Cavalier King Charles Spaniel from a reputable breeder. So make sure to do the research in your area to find a good place from which to obtain your puppy.
You do not want to buy your puppy from a pet store or a breeder who does not know what they are doing or who is not concerned with improvement or health of the breed.
Breeders who health test their Cavaliers are generally preferred. 
The Average Price or Cost of a Puppy
Cavalier King Charles Spaniel puppies often range in price from $600 to $5,000.
As you can expect, the cheaper puppies are often of poor quality and were most likely bred by irresponsible dog breeders.
You should be very careful about the quality of the dog you acquire because it could end up costing you in the long term.
A respectable breeder in the United States will ask between $1,800 and $3,500 for a Cavalier King Charles Spaniel.
I know it sounds expensive, but if this doesn't work out, you could consider getting an adult CKCS dog.
They will be less expensive and come with fewer costs.
Looking for a CKCS Breeder?
View our complete list of Breeders here.
You can also consider rescuing a Cavalier King Charles, although your choice may be limited and there are other issues to take into consideration.
Factors Affecting the Price of Cavalier King Charles Spaniel Puppies
The cost of a CKCS puppy is based on a number of factors.
Some factors may lead the price to rise, while others may cause it to decrease. Some of these aspects are as follows:
Scarcity
The Cavalier King Charles Spaniel is available in a variety of colors. Colors that are considered normal and are recognized by the breed standard.
Blenheim (a blend of white and chestnut red), Black & Tan, Ruby, and the Tri-Color are the hues available.
Any of this dog breed that comes in a color other than the ones listed above is extremely rare.
As a result, they may cause even more cost.
You should, however, be aware of breeders, specifically Puppy Mill, whose main goal is to maximize profit from their dog's coat colors.
They are most likely unconcerned about their dog's health and well-being and merely breed them for their coats.
Pedigree or Bloodline
Some puppies originate from superior bloodlines, and they are usually distinguished by better health and protection to specific genetic abnormalities.
This is frequently what distinguishes a puppy from a respectable breeder from one dishonest breeder.
Some breeders may tell you that their dogs are costly because they are show quality.
Above all, you should consider taking such pets (but do your research to make sure the breeder is speaking the truth).
This is because such pets are rarely ill and will save a lot of money on vet bills in the future.
Breeder Reputation
Some breeders come highly recommended because they have a reputation for producing high-quality puppies.
Their puppies are known for being healthy, athletic, well-cared for, and strong.
A breeder with such a great reputation will almost likely cost considerably more than the typical breeder.
Kennel Club Papers
Not every Cavalier puppy comes with registration papers, especially if the breeder is not reputable.
It will cost extra if the puppy is a confirmed purebred and has been registered with an official kennel club.
Disease Testing
King Charles Cavalier dogs frequently have more health issues than other breeds.
Hip dysplasia, ear infections or deafness, entropion, epilepsy, patellar luxation, and syringomyelia are some of the health problems that CKCS suffer from.
Some breeders will have their puppies checked for certain illnesses, which increases the price of the puppies.
Other Cost of Owning a Cavalier King
Cost of vaccinations
Sometimes when you buy a puppy the breeder will have taken care of all the first shots and veterinarian visit. You should ask your particular breeder if that is included in the purchase price or if you need to take your new puppy for shots and an initial vet check.
Even if the first shots are included, puppies need booster shots that you will need to pay for in the future.
Puppies need frequent shots at 6 weeks, 11 weeks, 14 weeks, and 16 weeks.
You can expect to put out anywhere from $200-$300 for shots in these first few weeks of life.
Yearly treatments
Remember that there are some treatments that may be required yearly for your Cavalier King Charles Spaniel.
There is, however, some controversy as to if annual vaccinations are actually beneficial. Some people are suggesting yearly vaccinations are no longer recommended and may be detrimental to the long-term health of your pet.
We would always recommend consulting with a local trusted Vet and seeking their professional medical opinion.
If you plan on taking a vacation with your Cavalier and placing them in a Kennel, you will probably need a vaccination against bordetella (kennel cough).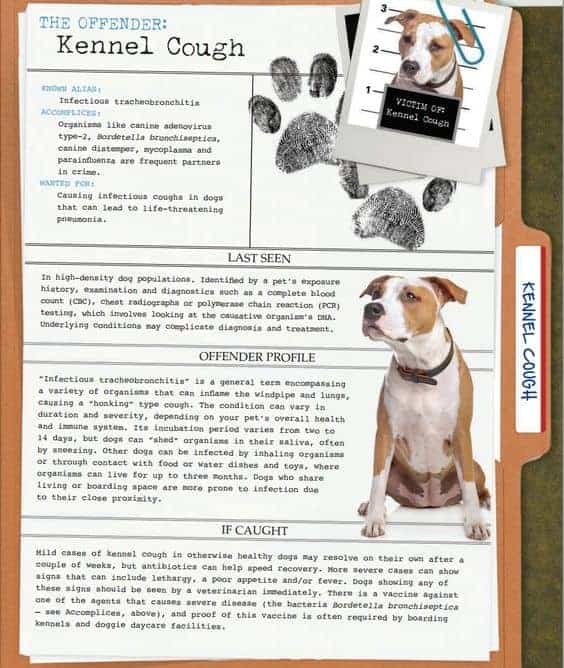 Source: PetPlan
This vaccine is given twice and will cost roughly $20-$30 total for both doses. Before giving your Cavalier King Charles Spaniel any vaccinations you should find out whether or not the kennel requires it.
Cost of insuring your Cavalier King Charles Spaniel
Insurance costs can vary greatly depending on the kind of coverage you are looking for. It can start as low as $15 a month for basic accident insurance but can get as high as $100+ a month to cover accidents, illness, preventative care, kennel fees and more. 
We recommend PetPlan Health Insurance
Find out why we think they are great here.
If you decide to shop around for insurance you need to have an idea of what kind of coverage you are looking for as well as how much income you have to invest in the health and welfare of your puppy.
Other costs associated with owning a Dog
As you have hopefully gathered, the costs of owning a Cavalier King Charles Spaniel can soon add up.
Apart from the initial purchase price, medical care, and insurance, you also may require some of the following;
Essential supplies
You will need all of the daily supplies to care for your puppy – a collar, a leash, a bed, toys, food, a crate, treats, and any other comforts you would like to provide.
We've put together a handy puppy supplies guide to help you out.
Just remember, when looking for these items to find things that fit into your own budget and decide how much of any one thing your puppy needs.
Dog license
One important thing to consider is the licensing fee in your city or town. While not all areas require a license it's worth checking. There are also some additional benefits from licensing your Dog.
Training Costs
Another expense you may or may not decide to incur will be training costs. Consider whether you would like to purchase books or materials to learn how to train your puppy or whether you might want to get a trainer to help out.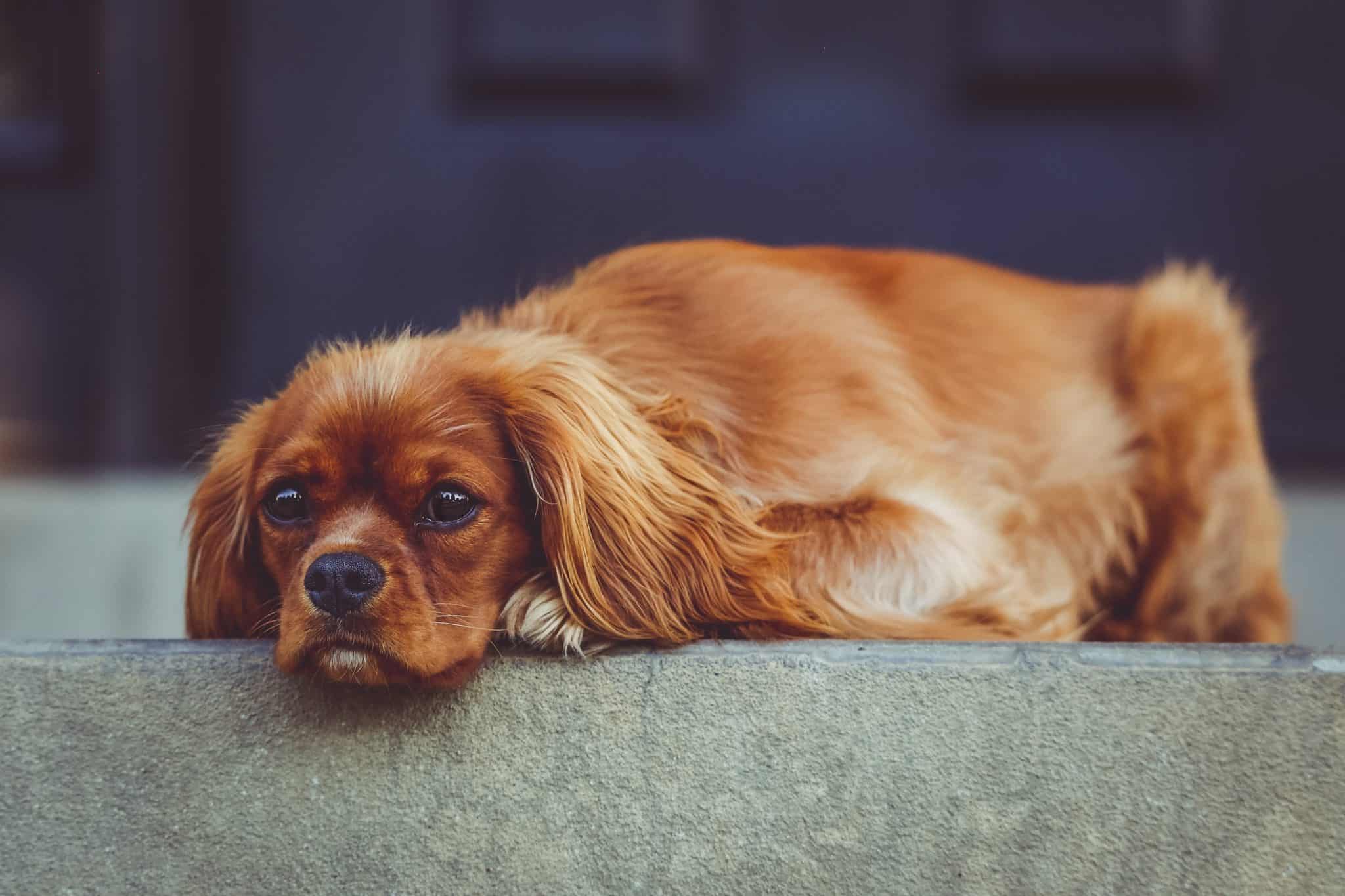 Cavalier King Charles Spaniel Supplies
Cavalier King Charles Spaniels, like any other dog, require their owner to have many supplies. 
Depending on the product quality, store selection, and location, one should expect to pay $150-$650 within the first year.
To get at this data, we examined 250 products, the majority of which were best sellers.
Food & Water Bowls: $5 – $20
Dog Collars (x2): $5 – $40
Leash: $5 – $20
ID Tag with Phone Number: $5 – $20
Dog Bed (24″ or 30″): $15 – $65
Dog Crate (24″ or 30″): $20 – $80
Plastic Poop Bags (900-1080): $15 – $110
Pooper Scooper: $10 – $30
House Training Pads (75-100): $15 – $45
Stains and Odors Removal Spray: $5 – $20
Toys: $15 – $50
First-Aid Kit: $15 – $50
Brush: $5 – $45
Shampoo: $5 – $20
Tooth-brushing Kit: $5 – $15
Toenail Clippers: $5 – $20
As your Cavalier King Charles Spaniel grows, the cost of supplies gradually decreases.
Each year after that, prices range from $55 to $260, with an average cost of $140.
This includes all of the items that will need to be replenished, such as toys, a bed, shampoo, poop bags, and a tooth brushing kit.
Total Supplies Cost
First Year: $150 – $650
Subsequent Years: $55 – $260
You may also require items not listed here, such as clothing/shoes, a play pen, fences, muzzles, harnesses, and so on.
These goods will almost certainly increase your spending, so keep that in mind when budgeting.
Cavalier King Charles Spaniel Vet Expenses
Based on her experience, Leslie Brooks, DVM, a qualified veterinarian, believes that the first year's medical costs for a Cavalier King Charles Spaniel puppy will range between $385 and $795.
The following years' costs will range between $280 and $645.
If the owner wishes to spay or neuter their Cavalier King Charles Spaniel, they must budget for a one-time fee of $50-$300.
Most clinics will charge between $100 and $300 for the treatment, however you can discover low-cost options for as little as $50.
Spaying (female) is generally more expensive than neutering (male).
Medical Cost
First Year Vet Cost: $385 – $795
Spay/Neuter (optional): $50 – $300
Adult Year Vet Cost: $280 – $645
Dr. Brooks recommends at least three visits to the vet throughout the first year, with the first one arranged at around 8 weeks of age.
Each visit will cost between $65 and $170 and will include checkups, necessary vaccines, a fecal inspection, and the first three doses of heartworm and flea treatment.
In addition, she encourages owners to seek heartworm and flea prophylaxis, which cost between $50-$105 and $70-$105, respectively, for the rest of the year.
Heartworm prophylaxis aids in the prevention of heartworm disease, which is common in the United States, particularly in the Southeast.
Furthermore, depending on the owner's lifestyle and activities, the dog may require the following vaccines:
Lyme disease ($60-$80, including a booster dose) if the Cavalier King Charles Spaniel is frequently exposed to ticks.
Leptospirosis ($15-$25) for dogs who are frequently exposed to wildlife, standing water, or taken on camping/hiking trips.
Influenza ($70-$90, including a booster shot), mostly if the dog's daycare or kennels require treatment due to occasional influenza infections.
If spaying (female) or neutering (male) is desired, most clinics will charge between $100 and $300, depending on location.
In some locations, you can even find low-cost options for as little as $50.
Medical expenses for the Subsequent Years
One trip per year is suggested by licensed veterinarians like Dr. Brooks for an adult Cavalier Spaniel.
The cost of a yearly visit should be between $125 to $265, and it should include a general inspection, any necessary vaccines, a heartworm test, and, for older dogs, some blood work to detect any potential hidden issues.
Heartworm and flea prevention costs roughly $55-$70 and $100-$150 per adult year, respectively.
Booster shots for the lifestyle vaccinations (Lyme, Leptospirosis, and Influenza) may also be required and cost $15-$45 each.
Leslie Brooks, DVM, may also perform a $40-$50 fecal examination in some circumstances, particularly if the dog has irregular stool quality.
Cavalier King Charles Spaniel Possible Health Issues
Cavalier King Charles Spaniels are sensitive to certain diseases or medical disorders, such as those described below by Leslie Brooks.
Mitral Valve Disease of the Heart: $300 – $800
Patellar Luxation: $300 – $2,000
Epilepsy: $500 – $2,500
Eye Disorders (Dry Eye, Corneal Ulcers): $250 – $500
Mitral valve disease of the heart: the upper end of the spectrum is if an echocardiography is required in addition to x-rays and lifelong medication costs.
Patellar luxation: the low end of the cost range includes pain management and joint supplements as needed, while the high end is if surgery is required.
Epilepsy: this is an estimate of the cost of diagnostics such as bloodwork and MRIs, as well as anti-seizure medications.
Do you need Cavalier King Charles Spaniel Professional Training?
Cavalier King Charles Spaniels are well-known for being social and smart animals.
They are typically obedient, sociable, and warm dogs.
Alexa Diaz, Ph.D., a dog trainer and animal behaviorist, believes that neither private nor group training is normally required for this breed.
This is especially true for experienced dog owners who are capable of training their dog on their own.
A Cavalier King Charles Spaniel, like any other breed, could benefit from a few group classes to cover basic obedience.
These sessions usually range from $150-$200 for five weekly one-hour sessions.
Reading a dog training book ahead of time is a great approach to get ready welcoming a dog into your home.
You may discover good, low-cost ones online if you want to learn more about dog behavior and the best ways to interact with them.
So, How much Does a Cavalier King Charles Spaniel Cost?
As you can see, there is more to the cost of owning a Cavalier than just the initial purchase price.
Being pure bread Dogs, Cavalier King Charles Spaniel puppies are rather expensive, factor in supplies, food, vet care, and insurance and the costs soon mount up.
These are all personal choices you will want to make and consider when you are trying to determine the real cost of owning a dog. And while you certainly can decide not to purchase things such as insurance, you must decide if it's really fair on the Dog if you can't afford the expensive medical bills, should anything go wrong.
Remember there are more costs associated to Dog Ownership than just the upfront purchase price. As the age old saying goes "A Dog is for Life" and they need to be cared for and looked after just as you would anyone else.
Our Thoughts
Cavalier King Charles Spaniels have a life expectancy of 9 to 14 years.
If we use their average life expectancy of 11.5 years to compute your lifetime expenses, you'll be looking at about $30,725.
This estimate is based on my first-year expenses and monthly expenses.
You never know when an emergency will arise that will force you to reach inside your pocket.
This may be a problem if you don't have any extra cash on hand.
I'll advise you don't make all your plans around my calculations alone, as you may need to spend more than this on certain occasions.
Frequently Asked Questions
Why are King Charles Cavaliers so expensive?
They are still uncommon and demand a higher price in the US, and since numerous health problems afflict the breed, it may stay that way.
They have been bred to have brachycephalic features (a muzzle shorter than it is wide) and tend to have breathing problems as a result
How long can a Cavalier King Charles Spaniel be left alone?
Not more than 4 hours.
It is not recommended to leave any dog home alone more than 4 hours since they need to relieve themselves soon and also mentally it is not healthy for a dog to stay alone since they are social animals.
Are Cavalier King Charles Spaniel easy to train?
The Cavalier is a sweet, gentle, and affectionate breed, very eager to please their human.
They are smart and train easily, and Cavaliers excel in a number of canine sports including obedience, rally, and agility.
How far should you walk a Cavalier King Charles?
Cavalier King Charles Spaniels love a good walk, and around 40 minutes of exercise a day should be plenty to keep them happy, fit and healthy.
It's best for these bundles of joy to be exercised multiple times throughout the day.
Are Cavaliers aggressive?
Cavalier spaniels are not typically aggressive dogs.
If they do show signs of aggressive behavior, it should be addressed right away.
Since it's unlike these dogs to show aggression, it could be the result of pain or another medical issue.